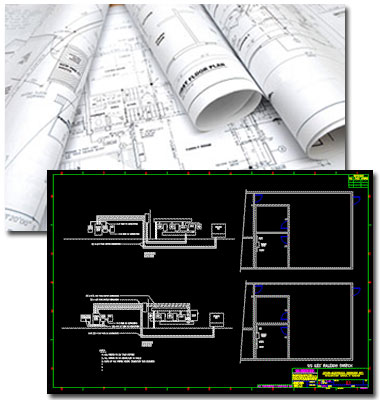 Multi-Electrical Services, Inc (MULTI), a licensed electrical services provider, offers design-build services for any new construction, renovations, or upfit projects. MULTI has the ability to provide computer aided drafting (CAD) services to create drawings for review, permitting, construction, and as-builts for projects within the limits of the law. We also have working relationships with reputable electrical engineers for larger projects.
MULTI has experience installing lighting (interior & exterior) systems, fire alarms, data cabling, conveyor control systems, variable frequency drives, and automation controls (PLC) in industrial and commercial applications.
Many projects are impeded when the information flow stops. MULTI is not everything to everybody, but we do offer a one stop service for customers having an appreciation for a
full service
company.
The MULTI way of taking the worries away from owners is by getting familiar with the customers' needs and familiarizing ourselves with the actual business itself in an effort to provide adequate growth potential within the electrical plant.
We coordinate the different systems utilized in today's business environments. After review drawings are approved and a satisfactory budget is accepted, we begin the permit review process with the local authorities.
When the permit is obtained, we then begin coordination with the other building trades involved. All work is installed utilizing the highest quality wiring practices taking into consideration every cost savings technique available. Because the Electrical Contractor is typically the first contractor on site and the last contractor to finish, it only makes sense that early communications with a quality full service provider is paramount to a successful construction project.
We offer years of experience in all types of electrical construction.
We like to describe our services by simply saying that "if there is a wire involved with it, we can install, or repair it!"