Multi-Electrical offers many different types of service including:
✅ Electrical Design
✅ Control Panels
✅ Maintenance & Service
✅ Service Work Capabilities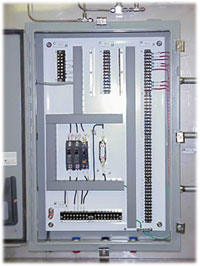 Multi-Electrical Services, Inc (MULTI), a licensed electrical services provider, offers design-build services for any new construction, renovations, or upfit projects. MULTI has the ability to provide computer aided drafting (CAD) services to create drawings for review, permitting, construction, and as-builts for projects within the limits of the law. We also have working relationships with reputable electrical engineers for larger projects.
See more
regarding our Electrical Design Services.
---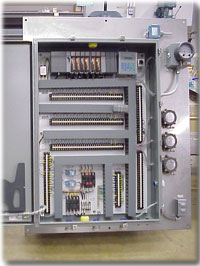 Multi-Electrical Services, Inc. is in the business to assist the few quality conscious companies that have an appreciation for a full service provider.
One of the ways MULTI offers one stop quality service is by designing and building control panels for industrial & commercial applications. If you are involved in a machine automation project or have some ideas about what you would like a machine to do, contact us to assist in the design, manufacture, and installation if necessary of your control panels.
See more
regarding our Control Panels Services.
---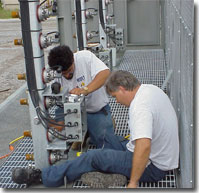 We Service many different companies such as:
☆ UPS
☆ Concord Motorsports Park
☆ City of Kannapolis
☆ Town of Mt. Pleasant
☆ SYSCO Foods
☆ NASCAR Research & Development
☆ Carolina Renaissance Festival
☆ Shoe Show
---


☆ Back Hoe Work
☆ Trenching
☆ Power Quality Surveys
☆ Electrical Design
☆ Power Monitoring and Reporting
☆ Control Experience
☆ Control Panel Fabrication
☆ General Electrical Troubleshooting/Repair